"Het Eilandje" is Antwerp's core harbour.
In the 16th century, Gilbert van Schoonbeke designed and executed a  "masterplan" to build the city walls and renovate the road infrastructure, docks and waterways.
At that time the "Eilandje" was created : a piece of city surrounded by water.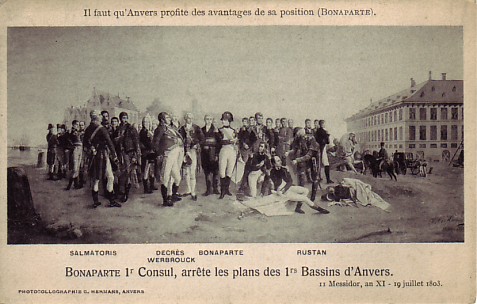 Napoleon Bonaparte started the building of the harbour like we know it today.  He had "Le grand & Le petit Bassin" constructed to replace the old waterways in order to rebuild Antwerp into a war port. 
He could not finish his plans, but  "Den Basseng" developed to one of the largest ports in the world.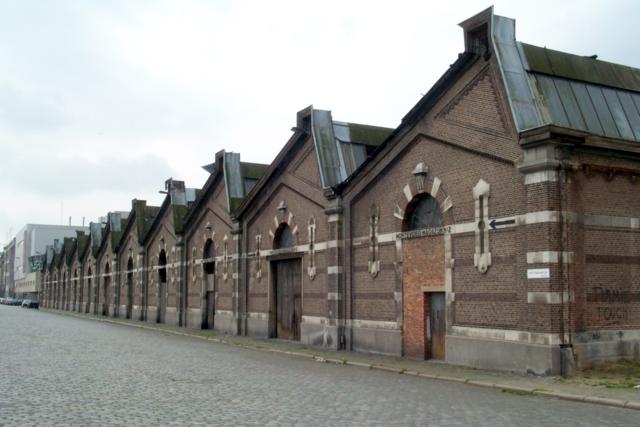 Buildings as "Den Entrepôt" and the  "Montevideo warehouses" have a near mythical significance to the Antwerp citizens.  
Just like the Shelter for Workers at the Londenstraat (now LA RIVA) and the "Bordeauxstraat".  The latter refers to the police office at the Bordeauxstraat, where "Groten Bokser" (great boxer), "het Schieterke" (the shooter) and "13 Bakken"  (13 crates)  were nicknames for the residing police officers.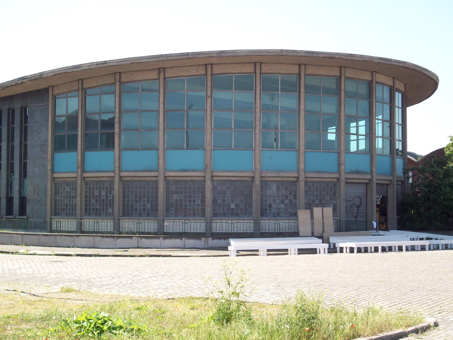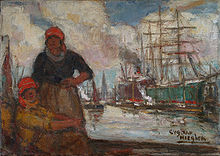 More than 2,6 million migrants left Antwerp with the Red Star Line to the promised land : America.  Golda Meir and Irving Berlin were two of them.
Their difficult journey was recorded by the Antwerp painterr Eugeen Van Mieghem, whose figures can be admired in bronze on "het Eilandje".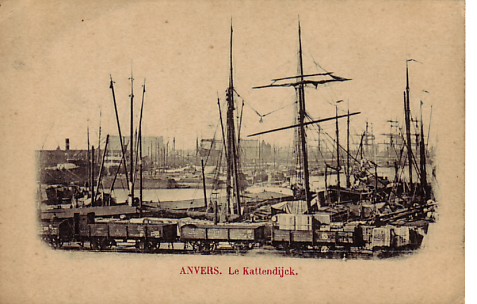 Through the Kattendijkdok the very first oil barrels were imported into Europe.
These days this part of the city has revived considerably.  The Warehouses are now the head quarters of fashion giant Dries Van Noten, some were converted to lofts or restaurants.
The MAS certainly has contributed to the revival of the neigbourhood.   Also the Flanders Ballet and the Antwerps Philharmonic Orchestra found a new home in this part.
Plenty of reasons for dicovering the Eilandje. 
We start at the Pilotage building for a 2 hours walk through the histroy of the Eilandje.
Price : € 95,00 for the guide for a group of maximum 25 people.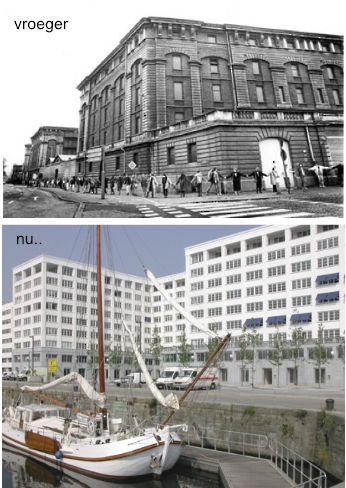 Would you like to have more info?  Book a walk?  Please fill in the form at the left or call Gerd at + 32 (0)486 99 10 49.