Until the 16th century Zurenborg was a no go area. It was damp and swampy and the perfect environment for plagues and other infectious diseases.
However, now, the Cogels-Osylei is an architectural jewel in that same quarter Zurenborg.
Isabelle Osy and John Cogels owned most of the grounds in Zurenborg. When they married, the street was named after them.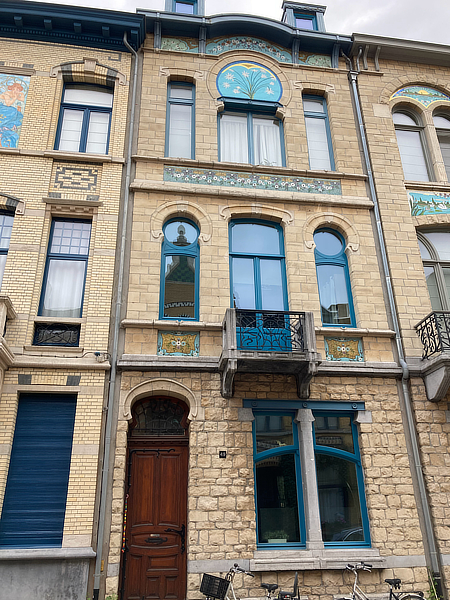 When this quarter was built (1881 – 1914) the Art Nouveau, eclectic and neo-classical styles were immensely popular. This period is called the "Belle Époque" and when one looks at the buildings it becomes clear why. Jacques de Weert, Jules Hofman and Joseph Bascourt designed and built beautiful and stylish houses for the Antwerp bourgeoisie. Art nouveau elements were skilfully added to the fronts. All houses have a front garden and walking in this street is an architectural adventure.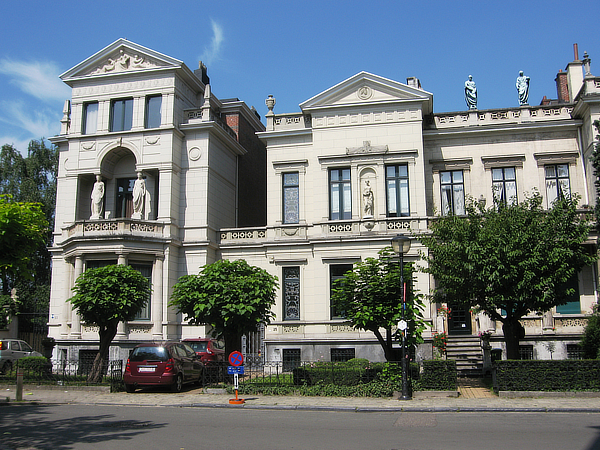 This place is unique in Europe. In no other neighborhood one can find such a diversity of architectural and building styles and yet they are combined into an amazing whole.  Art-nouveau unites successfully with all neo-styles from van neo-ghotic to neo-byzantine.
The most prominent buildings in the street are four almost identical neobaroque corner houses at the roundabout, called the 'white palaces' and inspired by the well-known Chambord castle in France. 
In the sixties and seventies of last century the quarter was threatened to be torn down. However since 1984 the area is protected as city view and many houses are classified as protected monument.
At present many of the houses are the property of writers,painters, lawyers, surgeons and companies. Having the headquarters in a protected monument is the best calling card a company can wish for.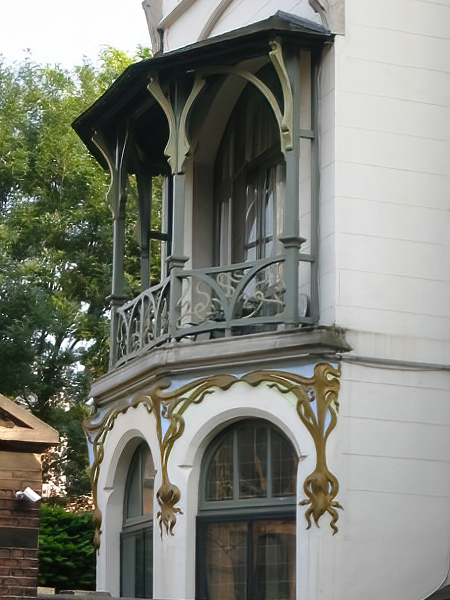 Duration of the walk: 2 hours
Price: 95,00 €  Max 25 persons per guide
Departure: at the corner of Cogels Osylei and Gulden Vliesstraat
Need more information?  Book a walk?  
Please fill in the form or call Gerd at + 32 (0)486 99 10 49.